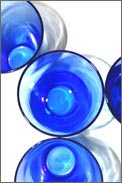 Intended to score a 10-15 minute short film for the local Civil War society which did not come to fruition, this sketch runs through a series of themes, some roughed out to be "with the sound or feel of '
this
'" etc., featuring basic tonal and intervallic material associated with the period and military writing for trumpet.
Reflective of an Aaron Copland style, particularly that of "Fanfare for the Common Man" and "Rodeo", this sketch will eventually be fleshed out and expanded as a larger orchestral work for concert performance.


64 kbps .mp3 (2.7MB)
Running Time: 5 min. 49 sec.